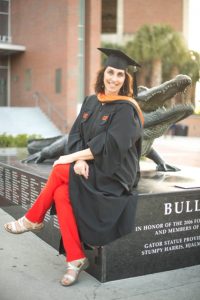 Lisa Long has an amazing wealth of knowledge. Come to one of her classes and you'll see what we mean. She not only shares her mastery of Pilates exercises, but also her passion for her clients' lives and well-being. Recently, she was given the opportunity to share some of that knowledge with the American Holistic Nurses Association. We were able to speak with her about that experience as well as some of her experience with The Franklin Method.
Tell us about the presentation you did with the American Holistic Nurses Association.
American Holistic Nurses Association is an accredited provider of continuing education. The organization holds conferences around the United States. I presented at a regional conference held at UNF. Nurses came from across the southeast, from Atlanta to Miami, to gain required continuing education for their profession.
How did you get the opportunity to present to the American Holistic Nurses Association?
For the past several years, I have been teaching nationally and internationally at yoga conferences, movement events, and for hospital networks. The American Holistic Nurses Association had heard about my teaching, vetted me, and invited me to present at a regional conference.
What was the main message you wanted the attendees to take away from your presentation
The presentation topic was Movement for Better Balance, Energy, and Well Being. The primary intention was to offer actionable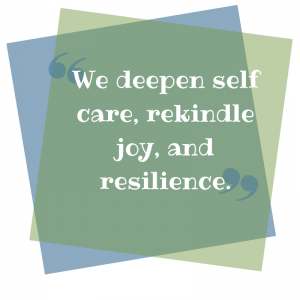 skills to deepen self care, rekindle joy, and resilience. The topic was a delight to prepare and offer! As movement educators, our teaching team at Body Balance Institute does this every day with every client and every class.
Personally, I am passionate about educating myself and others on how to reduce pain and increase well being through simple daily practices.
Did you run into any challenges with presenting to a population that is extremely "movement oriented" but maybe not mindful with their movement? What were the challenges and how did you overcome them?
I trust good movement research based on sound exercise science theory as well as psychology. Since I was presenting to medical professionals, my presentation needed to be evidenced based with cited sources. Sometimes, presenting research can be dry.
As well, I had the unfortunate position of presenting at 2 p.m. The attendees had eaten lunch and were on their 5th hour of the conference. Knowing that I had a difficult time slot to maintain attention, I took it as a personal challenge to shift the energy in the room. I was presenting research on how movement helps. So, I used one study to wake up the room!
A German study found that 10 minutes of playful coordinated movement improved attention in teenagers. I wanted to see if it was true. I invited the conference attendees into the experiment! I brought enough bouncy balls for each person to have 2. The task I
offered was to bounce both balls at the same time for one minute. As you can imagine balls were bouncing everywhere and folks were retrieving them and laughing. As well, each person had a different strategy for how to keep 2 balls bouncing. After a minute, the whole room shifted. At the end, via a verbal poll, people claimed to be more awake, jovial, and felt connected to others.
Furthermore, I took the entire group of 75 people outside, and we stood in a circle. I presented the additional research and combined it with movement.
I guess you could say I just taught another class, like I do every Wednesday at Body Balance Institute. I made the ideas fun, memorable, and empowering. Rather than have the attendees just listen, I gave them an experience that shifted their state of being and understanding. In movement, we call this "embodiment." The attendees embodied the research that I presented.
Would you consider Movement a Universal Language in a sense? How does this connect to your research and learning from your Masters Degree in Mass Communication?
We communicate through our movement. Our entire state of being, in the present moment, may be seen in our body and how we move. Movement is a universal language. Slumped shoulders and a hanging head communicate a similar message across cultures. As well, playful eyes and a bouncy step with full arm swing carries a universal meaning.
As movement teachers, we must master the art of communication. In order to efficiently communicate complex movement ideas, we must also understand dosage or how to progressively build an idea. Again, as movement educators our goal is not just understanding. Our ultimate goal is embodiment. We desire for ourselves and others to embody the work.
My Master's degree in Mass Communications has strengthened my ability to strategically teach. Through a deeper connection to communication theory, I appreciate carefully constructed messages and how the receiver perceives and digests the message.
Do you plan to do more presentations like this one or maintain a relationship with The American Holistic Nurses Association?
I am presenting end of September at "Ladies of Power and Purpose." I present several times a year at various conferences. I have also presented continuing education live online for Yoga Alliance. I will be presenting online more in the future. In the international yoga community, I am known for my understanding of gait – also known as the walking pattern. I present on that particular topic regularly. I am pretty jazzed about "the walking pattern" because through my private teaching I have witnessed individuals make tremendous shifts and move out of pain and into better function simply by addressing aspects of gait combined with breath.
What is one of your favorite Wellness, Movement, or Pilates Related quote?
"You can't heal what you don't feel."
I use contrast a lot in my teaching. I firmly believe we must feel the difference. Our ability to feel – and feel the difference – as well as label the difference is what develops the new neuromuscular pathways.
What inspires you the most as a teacher?
I am incredibly inspired by the people I am honored to teach. Their stories of survival and their ability to thrive humble me and bring me to tears on a daily basis. I remain captivated by our human spirit and our tremendous capacity to change.
Tell us a little bit about your experience meeting Eric Franklin of The Franklin Method and the recent workshop you attended on "The Pelvis".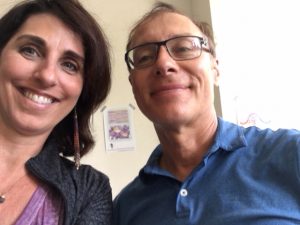 For nearly 20 years, I have been following Eric Franklin's work by reading his books and watching him online. He uses cutting edge exercise, motivation, and dynamic imagery to change the body by changing the mind. I was waiting for him to "systematize" his work. Over the years, I could see that he was firming his work into a methodology. When he announced the Pelvis training in NYC, I was "all in." This Fall, I return for the Spine.
So far, the great thing that I have learned from the Franklin Method is The Art of Change. It's a powerful toolbox to help individuals shift.
What are some exciting events you have coming up?
I am excited that I will be presenting The Franklin Method's The Art of Change at a conference at the end of September 2018. As well, I am leading a retreat to the North Carolina mountains in October 2018.
Most of all, I am pretty pumped to be offering…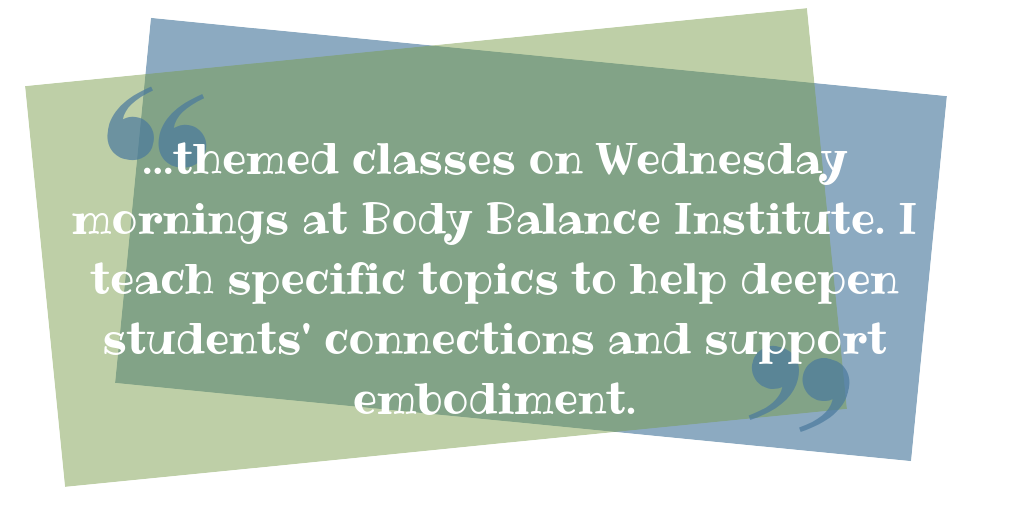 What is one of your personal goals this year as an instructor?
As for my goals in the next year, I plan to keep "teaching and reaching." I intend to expand my offering of The Franklin Method which is new to Jacksonville. Finally, I will keep working on me. I feel I can't teach something if I don't understand it — and embody it.